What is Different about a Wilderness Program
Many treatment professionals in the field report that one of the reasons why some won't enroll in a treatment program is because they are turned off by the hospital-like setting of some drug rehab programs. Those struggling with addiction often like to "get back to nature" in an off the map, serene setting that is ideal for relaxation and recovery. This is the foundation of wilderness drug rehab, a subset of what is commonly referred to as 'adventure therapy'.
Wilderness rehabilitation programs started out by being used in the juvenile setting and according to studies from the United State Justice Department Juvenile Justice Bulletin, has shown positive results with age group. Those that have completed a wilderness drug rehab communicate an overall satisfaction with the treatment, especially the outdoor setting's and drug-free treatment methods.
What to Expect at a Drug Rehab In The Wilderness
There are many activities and amenities which can be found through a drug rehab program in the wilderness.
One on One Counseling – Many wilderness programs use time each day for clients to meet one on one with counselors and discuss issues that lead up to their addiction. Often clients are able to trace down underlying problems that caused the addiction in the first place and learn tools to handle these types of problems in the future.
Group Meetings – Generally once or twice a day for 1 hour to 1 half hour, wilderness clients will meet together in a group setting which usually changes to allow them to experience nature during the meetings. Some wilderness programs use the 12 step approach in meetings while others utilize their own form of group therapy such as talk therapy or focusing on discussing issues related to substance abuse and recovery. Some centers send their patients out on missions to learn about themselves in a natural setting.
Physical Activities – Wilderness programs usually offer an array of physical activities. These can include swimming, hiking, mountain climbing, boating, fishing, and white water rafting to name a few. Activities are usually planned during the week in addition to the regular counseling, meetings and other therapy. The prime reason for these activities is to teach clients to have fun in a drug-free setting and work with a group of people.
Camping & Experiencing Nature – Often in a wilderness setting clients will go out on camping excursions. Some of the activities on these types of trips include working with a group to set up and tear down camp tents and other items. Groups will also learn nature survival skills like finding, preparing and cooking food in the wilderness, learning how to stay hydrated and dry and how to survive in nature. These experiences teach former addicts about difficulties with survival and finding solutions to these without the use of drugs or alcohol.
Animal and Equestrian Therapy – Some wilderness drug rehab programs also offer equestrian therapy where clients actually work with horses, grooming, feeding and taking care of them on a daily basis. Many believe that the soothing nature of the animals help with recovery as well as the responsibility one has to undergo with caring for these animals. Other programs also offer animal therapy where clients can actually train service dogs for those who are handicapped. This allows them to both learn responsibility as well as help others.
Benefits Of Wilderness Rehab Programs
Generally speaking wilderness treatment uses a drug-free method for sobriety. In the majority of cases, neither prescriptions nor replacement drugs like Methadone or Suboxone are used to treat addiction. Instead, natural components like vitamins and natural appreciation and health are used.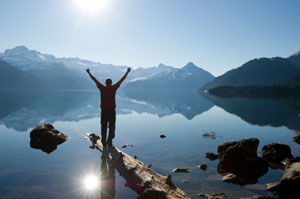 Other benefits of this type of program are that an individual will learn to work with a team and develop healthy and happy memories. Many who do wilderness treatment feel a sense of well-being and self-esteem from their new found survival skills in nature. Nature drug rehab allows one to see and experience different natural environments and settings. From equestrian therapy to camping and other group building activities the individual is put into an environment where they have to survive without the use of drugs.
How Long Is This Rehab?
There is one major downfall to a wilderness program. That is that the length of the program is generally longer than other programs. Some wilderness treatments run only 30 days which is a bit short. However, others are over 90 days and some even offer services for up to a year. The National Institute on Drug Abuse Reports that programs lasting a minimum of 3-6 months are the most effective as it take the time needed to change the behavior of the individual.
Find The Right Wilderness Rehab Center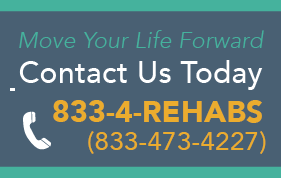 Whether you are looking for the right program for yourself, a family member or a loved one a solution can be found through a wilderness rehab. This is a challenging type of treatment that helps addicts to make constructive changes for themselves and create a positive impact on others. They can also develop skills that can be used for a lifetime.
For More Information Related to "Wilderness Drug Rehabilitation" Be Sure To Check Out These Additional Resources From DrugRehab.org: