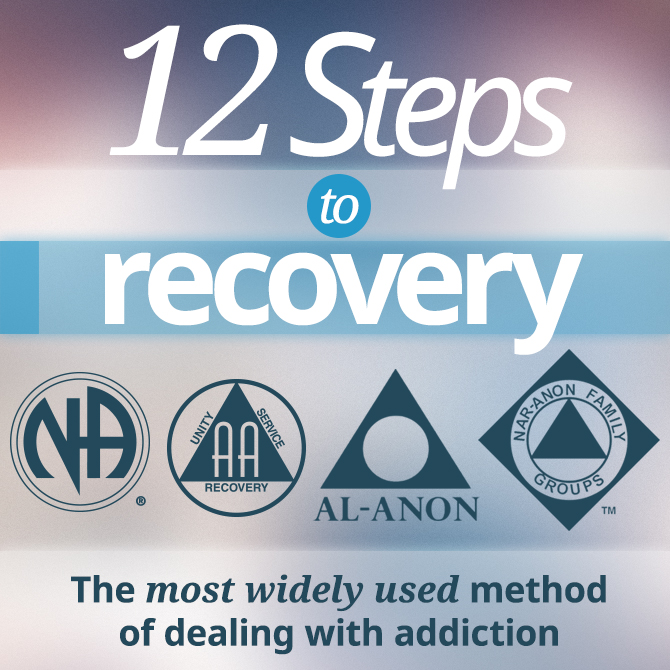 The History of 12 Step Rehab
The history of 12 step drug rehab dates back to the 1930's with the introduction of Alcoholics Anonymous according to 12Step.org. It started with a way to handle non-optimum behavior resultant from alcohol abuse through the use of steps done in a group setting with the help of others in recovery from the same behavior.
Today the 12 step philosophy is the approach that is most widely used across the United States in dealing with addiction. There are 12 step meetings that exist in community centers, church basements and other public and private setting all over the country. There is also a number of drug and alcohol rehabilitation program that are solely based on the 12 steps.
Basics of 12 Step Programs
There are several steps that are used in a 12 step program to help drug addicts and alcoholics to start their continued recovery with addiction. First published in a book called Alcoholics Anonymous: The Story of How One Hundred Men Have Recovered from Alcoholism, these steps have not changed for 73 years.
They include:
Admitting one is powerless over their addiction and their lives had become unmanageable.
Came to believe that a power greater than themselves could restore sanity.
Making a decision to turn their lives over to God as they understood him.
Making a moral inventory of self which is fearless and searching.
Admitting of wrongs to themselves and God.
Allow God to remove defects of character.
Asking God to remove shortcomings.
Making a list of people harmed and making amends with them.
Making direct amends to people unless it would hurt them or others.
Continue taking person inventories and admitting wrongs when they existed.
Using meditation and prayer to improve contact with God, praying for God's will and one owns power to carry that out.
Having an awakening spiritually because of the 12 steps and helping others while carrying through all personal affairs.
The 12 step drug rehab also uses another component called Traditions. These are the governing rules of the group that help to resolve any conflicts within it. Some of these include that person recovery depends upon the unity within the group as well as God as the ultimate authority. Those using the 12 steps whether through Alcoholics Anonymous of Narcotics Anonymous' only requirement to be part of the group are to have the desire or want to stop using drugs or alcohol. The group does not finance any other organization, and is run by committees or service boards that serve the other members. In addition members have the right to anonymity even at the level of films, press or radio. The 12 step also uses sponsorship in its treatment where a person who is further along in their recovery will sponsor or help a newer member.
Are you or a loved one suffering from addiction?
Don't wait, get the best treatment options today
Call Now: (833) 473-4227
How 12 Step Works In Rehab Programs
Many outpatient and inpatient rehab programs have implemented the 12 step philosophy as the main component of treatment. Outpatient treatment may require clients to attend several 12 step meeting per week in addition to group counseling and private therapy done several hours per week.
In the residential treatment arena many inpatient centers are also using the 12 step drug rehab model. The general schedules for programs operating with this philosophy include:
Morning Breakfast
Morning 12 Step Meeting
One on One Counseling Sessions
Lunch Break
Addiction & Recovery Speaker
Study Time
Dinner Break
Evening 12 Step Meeting (sometimes at a different location than the facility)
Free Time
Lights Out
Generally this type of rehab program lasts an average of 28 to 30 days. Often, upon completion of the treatment individuals will opt for further outpatient services as well as aftercare which could include a therapeutic community of halfway house. Clients are often encouraged or even required to attend meetings.
12 Step Rehab Results
The results of a 12 step rehab are listed through 12step.com as unable to be fully accurate and reliable because of the anonymity factors and the nature of relapse that occurs with the treatment. A co-founder of the treatment reported a success rate of 25% after the individual has relapsed once or twice.
The main determining factor of the treatment was the length of time someone was in rehab. For those in a 12 step program for 28 days or less, their rate of recovery success was much lower than those in a program for at least 3 months. Those who underwent treatment that was long-term or between 3 months and one year had the best results.
Some of the benefits of 12 step rehab are that there are many different options, it can be affordable and it is anonymous. In addition to this, most 12 step programs do not use drugs to help clients to stop using.
To find a 12 step drug rehab for yourself or a loved one contact us today.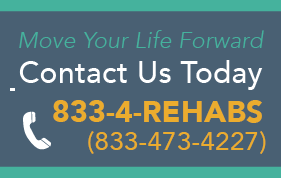 For More Information, Be Sure To Check Out These Additional Resources From DrugRehab.org: