Professional Rehabilitation Is the Best Way to Cure Drug Addiction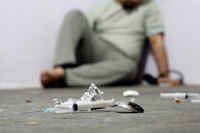 You may think your life is going well. You may have a lot of fun and interesting friends. But you may not notice that everything you do revolves around one desire: to get high.
Your drug of choice? Cocaine? Marijuana? Prescription pills? All you really care about is getting your drug, and you think this is the best way to feel better.
In most cases, getting your drug means breaking the law, but the threat of criminal prosecution is the farthest thing from your mind.
Family? Career? No longer priorities. Your brain chemistry is different now. You are not yourself.
You are a drug addict. And though you may not realize it, your life is in danger.
Drug Addiction is a Major Health Crisis
Because drug addiction is a brain disease, addicts need professional treatment to recover. Unfortunately, only 10 percent of addicts receive the professional care they need, according to the National Institute on Drug Abuse. The good news is that treatment is just a phone call away.
A wealth of research has shown that professionally supervised detoxification and long-term counseling are the safest and most consistent treatments for addiction. While no single treatment works for all addicts, a combination of medical and behavioral therapies provides the best chance for recovery.
But that recovery won't happen by itself. Most addicts don't recover because they don't seek the professional treatment that is so readily available.
If you think you or someone you love is addicted to drugs, call our toll-free number immediately. We can help you find the right drug treatment facility today.
What Happens During Drug Treatment
Getting into a clean, drug-free environment, away from familiar temptations, is an important part of the detox process, and a medical setting offers vital resources proven to help. Withdrawal symptoms vary depending on the drug of addiction, so doctors are needed to monitor patients and treat their symptoms before they become overwhelming. Drug treatment facilities offer:
A comfortable and secure room,
Individualized counseling and life skills therapy
Medical detox and 24 hr nursing
Fluids and electrolytes to prevent dehydration,
Trained staff on call for any needs,
Drug therapy if needed, for severe cases, and
After-detox care, including counseling and psychotherapy.
Because detox alone rarely cures addiction, drug treatment centers offer counseling and behavioral therapy programs to help patients overcome the psychological effects of withdrawal. All effective treatment programs seek to cure not only the addiction, but also the causes of the addiction.
Individual and/or group counseling programs are the most common methods, but others include cognitive-behavioral therapy and family therapy, all intended to encourage positive life changes over an appropriate period of time.
Some addictions, such as heroin, may also require medical therapies to help reverse changes in brain chemistry caused by addiction. These medical therapies are only available through medical professionals, yet another reason seeking treatment in a hospital setting is essential.
Take Action Now: Call Our Free Referral Service
Addicts and their loved ones must be committed to finding their best means for recovery. Most addicts break the law to get their drugs of choice. While drug treatment is available in the criminal justice system, seeking treatment before the law becomes involved is obviously the better alternative.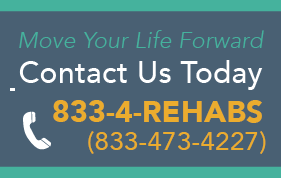 The professional drug treatment centers in our network all offer treatment with no questions asked. The only thing that matters is your full recovery from the life-threatening dangers of drug addiction.
Call our toll-free number now, and our confidential referral service will find the right treatment program for your needs.
For More Information Related to "Drug Treatment and Rehabilitation Centers For Addiction" Be Sure To Check Out These Additional Resources From DrugRehab.org: