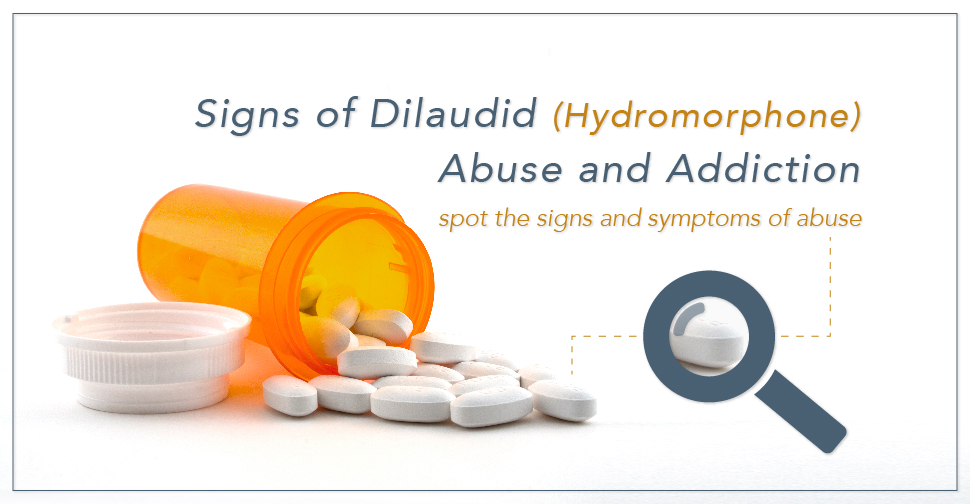 Prescription drug medications are crucial for keeping a person safe from the debilitating agony caused by a variety of health problems. Unfortunately, many pain medications come with a heavy price: addiction. Some, such as Dilaudid (also known as hydromorphone), are opioids. Frighteningly, over 33 million people in the country use these types of substances.
As prescription drug overdose deaths continue to rise across the nation (over 20,000 every year, according to the National Institute On Drug Abuse), it is important to understand how Dilaudid addiction begins and to have the ability to spot signs and symptoms of its abuse. The following information will give you a guide for spotting this addiction in yourself or your loved one.
What Is Dilaudid?
Dilaudid is one of the many drugs classified as "schedule II," a classification that means it possesses the abilities to impact the pleasure centers of the brain. This makes it an opioid, and one that runs a high risk for severe psychological and physical dependence.
However, doses of two to four milligrams (in either pill or liquid form) are often used for their pain-relieving effect. In cases of serious accident, it is often given intravenously to people in comas and is particularly useful for treating the pain associated with cancer and severe burns. When taken at a safe level, it dulls the mind and central nervous system and generates a comfortable sense of ease, both physical and mental.
Unfortunately, when it is taken at high levels or for sustained periods (longer than a few weeks at a prescribed level), abuse and addiction are likely. The addictive nature of Dilaudid and its effects on the mind and body make it a particularly problematic drug to abuse.
Dilaudid is also offered under the brand names Exalgo, Palladone, and Dilaudid-hp. When it is purchased through illegal vendors, it goes by other names, including Peaches, M-80s, and Dillies.
Likely Physical Symptoms
Taking Dilaudid causes a variety of changes in your body that should be obvious quickly. When a person takes Dilaudid, their pupils will dilate, their movements will become slower and more deliberate, and they may start slurring their words. Dilaudid is a depressant, so its immediate effect is similar to alcohol or marijuana.
However, it is important to separate Dilaudid symptoms of use with those of abuse. Many of these symptoms are likely whenever a person uses Dilaudid, and when properly used, they should pass in a few hours. When a person shows a continual occurrence of the following symptoms, then they may be abusing Dilaudid:
Drowsiness
Lethargy
Slowed breathing
Blood pressure changes
Heart palpitations
Tremors
Nausea
Problems with digestion
Dizziness and balance problems
These symptoms will come and go depending on the severity of Dilaudid abuse. For example, light use isn't likely to cause severe heart problems, but prolonged and heavy doses could cause severe heart palpitations that could be life-threatening.
Behavioral Symptoms That Can Be Disturbing
People who are addicted to Dilaudid often go through a troubling array of personality changes that may be hard to understand. For example, they may suddenly become very angry or aggressive when you ask about Dilaudid or may obsess over their next dose. These behavioral indicators suggest that their mental focus has shifted almost entirely to using and obtaining Dilaudid.
It's not uncommon for a person suffering from addiction to Dilaudid to change in this way. In fact, they may start ignoring or avoiding friends completely and become isolated in their own little world. Sadly, they may even get caught stealing prescription medications from other people's cabinets or even get arrested trying to buy Dilaudid on the street.
One of the most common behavioral issues associated with Dilaudid addiction is "doctor shopping." This is the act of going to several doctors and trying to get a prescription. If your loved one is continually complaining about and changing their doctor because they won't prescribe them Dilaudid, they may be doctor shopping.
Withdrawal Symptoms To Watch
Your loved one may suffer from all the above symptoms without a physical addiction to Dilaudid. A true physical addiction is most notable when a person suffers from withdrawal symptoms after not using for several hours. Dilaudid withdrawal symptoms that indicate your loved one is suffering from addiction include:
Severe and unexplained sweating
Runny nose
Muscle and bone pains
Cramps
Nausea and upset stomach
Confusion
Dizziness
Depression
Paranoia
Racing heart
If your loved one is suffering from these symptoms, rush them to the hospital right away. Don't give them a dose of Dilaudid in these instances. It may be tempting to give them some, as you may think it would take the edge off of the problem a little.
Unfortunately, this type of withdrawal self-medication could easily cause the body to shift into an overdose reaction. Once at the hospital, your loved one can be put on a low-dose of safe replacement medicine and works through their withdrawal in a controlled manner.
Disorders That May Contribute To Dilaudid Addiction
Simply using Dilaudid doesn't ensure that a person will become addicted. In fact, when taken as prescribed, addiction can be easily avoided. However, people with certain mental health disorders often turn to using Dilaudid due to the way it helps calm the symptoms of their disorder. If this use turns into addiction, a co-occurring disorder has developed.
As a result, people with depression, anxiety, bipolar disorder, and schizophrenia are often discouraged from taking Dilaudid. People who have suffered from other substance use disorders in the past (particularly alcohol or opioid addiction) should also be careful about their use of Dilaudid.
Unfortunately, many people suffer from undiagnosed mental health disorders and may fall into Dilaudid abuse as a way to self-treat their illnesses. Once the claws of co-occurring disorders sink in, it can be hard to pry them loose. Thankfully, it is possible to reach sobriety when a user commits to completing drug rehab.
You Can Beat Your Addiction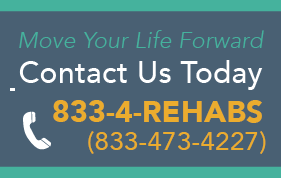 Addiction to Dilaudid can feel like a hopeless problem. However, you aren't alone, as there are people all across the country who need treatment for this substance. Please contact us today at DrugRehab.org to learn more about how we can help you beat your Dilaudid addiction and regain the life of sobriety you deserve.
For More Information Related to "Signs of Dilaudid (Hydromorphone) Abuse and Addiction" Be Sure To Check Out These Additional Resources From DrugRehab.org: